Do you prefer stylish restraint when it comes to the interior design of your property? Then BILLARE is perfect for you. The armchair convinces with a simple and particularly tasteful combination of deep, soft seating elements and inconspicuous details.
BILLARE
lobby furniture
collection 2022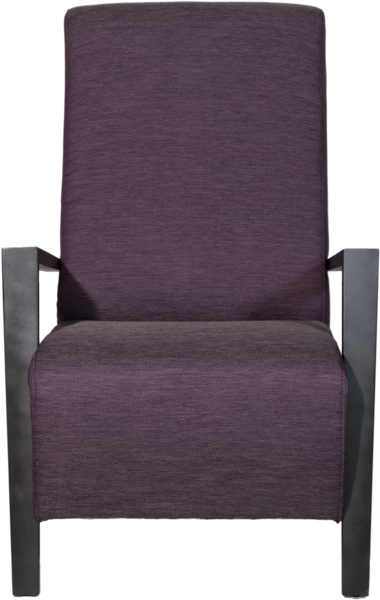 The minimalist design speaks a very clear furnishing language. The high and modern armrests made of solid wood, optionally in beech or oak, complete the puristic design of the armchair.
The seat structure is all the more detailed, which ensures a particularly high level of comfort with belt suspension, steel wave springs and polyether foam.
Place the club chair as a decorative individual piece or create a complete seating group for several people. BILLARE is also available as a two-seater club sofa.
The piece of furniture is given an individual character by the matching cover. Choose a material from our wide range of fabric and leather collections that pleasantly underlines your room concept.
We recommend the BILLARE armchair for hotel lobbies, fireplace rooms, entrance areas, waiting rooms, assembly halls or bar areas.
Technical structure & material
1. Frame
High-quality pieces of furniture can only be created with an optimal basic construction. The base consists of different wood products. Flat work parts are made of plywood. Cross-connections and load-bearing frame elements are made of beech and oak wood.
2. Seat structure
A durable nosag suspension is used for the seat structure. The snake-shaped wire is attached directly to the substructure and will last forever thanks to its high quality. The degree of hardness of the spring base is adjusted by tensioning the spring steel wire.
3. Backrest
Straps are attached to the backrest frame to provide spring support for the backrest. These serve as a stable and at the same time flexible support for the overlying upholstery. Very stretchy straps are attached for the backrest to provide soft comfort.
4. Basic padding
The seating area is padded with high-quality PU foam. Polyether foam is given a three-dimensional structure during the foaming process, which gives the material its flexibility and air permeability. We can optionally manufacture the club furniture with a flame-retardant basic upholstery or with cold foam with a medium or firm degree of hardness.
5. Back padding
Polyether foam with hard fiber strips is used to upholster the backrest. The special type of foam belongs to the PU foams and is characterized by a honeycomb structure. This structure gives the material above-average resilience and dimensional stability.
6. Fine padding
A mat of upholstery fleece is attached between the cover fabric and polyether foam. This effects the fine upholstery of seating furniture. This increases the softness of the surface and in this way a pleasing shape without unevenness can be achieved.
7. Cover
Characteristic flat weave, soft woven velor, hard-wearing flock velor or hard-wearing twirl fleece: choose your desired material from a wide range of different materials, colors and haptics. On request, we can also upholster your club furniture with our own customer fabrics.
Downloads
Register now and get full access to the entire 3D database, photos and data sheets.
Get access now
Contact Us
We are looking forward to your inquiry.