Are you looking for inspiration?
Hotelroom furnishing
There is more to contemporary hotel room furnishings than just a bed. The hotel room is a feel-good place and at the same time an experience space for your guests to relax and switch off.
read more
Our most important point of view is that of our customers.
Tünde Szabó
Communication Team Germany
Restaurant facilities
No restaurant, hotel or café can do without suitable catering furniture - because the furnishings are the heart of every establishment. With the design of the room in your restaurant you give the establishment a face and a unique personality.
read more
Creative Workzone
Working styles of tomorrow are increasingly based on creative working together. Trends show: Communication is the focus. A modern office offers flexible structures and places for informal meetings and joint discussions.
read more
Cafe & bar equipment
Chairs and bar stools - a must for every catering business! In areas where people meet, chairs are the most important furnishings next to the table. They find their place not only at the bar, but also in the lounge area or café.
read more
Lounge- & fireplace room
A place to feel good – that is exactly what the lounge should be. The room provides a cozy flair in every catering establishment, in which guests like to linger for hours. With the right lounge furniture, you can create an exclusive atmosphere for your guests and design rooms with character.
Read more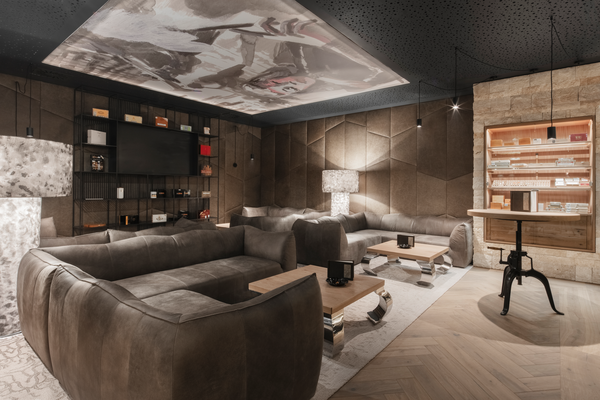 Waiting room & auditorium
Whether in the office, practice, law firm or at the hotel reception, you sometimes have to wait everywhere. Reception furniture is considered a company's business card and is responsible for the first impression upon entering. With comfortable seating furniture and many customization options, you can get off to the perfect start.
Read more
Lobby & entrance area
What applies to people also applies to objects: the first impression counts. The lobby is the first impression in the building that visitors see. Reason enough for hotel operators and interior designers to pay special attention to furnishing in this area.
read more
Do you need help planning your property?
We are here for you!
Do you need help giving shape to your visions?
Your visions and wishes are at the centre of the planning of your property. Careful preparation and a concept tailored to your needs lay the foundation for successful implementation. As a renowned hotel and property outfitter, we accompany you in the planning phase, help to implement individual concept solutions and create a cosy feel-good ambience that arouses emotions and creates customer loyalty.
Request a consultation now