High quality material for your furniture
Large selection of covers
Discover the world of fabrics
Whether velor, microfibre, flocked fabrics or flat woven fabrics - our selection of fabrics ensures maximum design diversity in your hotel and contract furnishings. Hardly any other material is as versatile as the upholstery fabric. With the best fabrics and materials and a large selection of colors, patterns and haptics, there are hardly any limits to your design ideas. In order to guarantee you even more design freedom, you can also have your own fabrics processed individually.
read more
Our most important point of view is that of our customers.
Tünde Szabó
Communication Team Germany
Choose from different stain tones
Wood as a passion
Wood is one of the most beautiful materials that nature offers us and, thanks to its pleasant scent, brings a pleasant room climate into any ambience. Our wood classics such as beech or oak differ not only in their appearance, but also in their characteristic properties and processing methods. Which stain you choose depends largely on the area of application and the desired style.
read more
Upholstery for seating furniture & beds
Foams - universal variety of applications
Whether as upholstery for seating furniture and beds or as mattress cores - foams offer a universal variety of applications. The material is deformable, point-elastic and flexible, and yet each type of foam has its own specifics. Polyether foam, cold foam, visco foam or comfort foam - a wide variety of materials are used in our furniture that cover individual seating and lying needs.
read more
Stylish legs for your furniture
Large variety of designs with varied furniture feet
Because we know that no outfit is complete without the right shoes! Wood, stainless steel, metal, black chrome, aluminum or plastic? Polished, powder-coated, matt, brushed or chrome-plated? With a large selection of materials and surface finishes, maximum freedom of design is guaranteed. Round, cubic, cylindrical, rollers, plate or star base? The shape and color of the legs can also be selected. Whichever feet you choose - complete your individual furniture design with our large selection of feet.
Read more
Textile leather for furniture
Textile leather - also known as imitation leather - is becoming increasingly important in the contract sector
The look of leather is more in demand than ever. Functionality and aesthetics play an equal role for upholstered furniture in public and commercial areas. Because modern seating furniture should not only offer excellent comfort and be easy to care for, but also impress with a convincingly authentic leather look. Consisting of a textile and coated surface with a smooth, grained or velor surface, the material is often used in the furniture industry.
Read more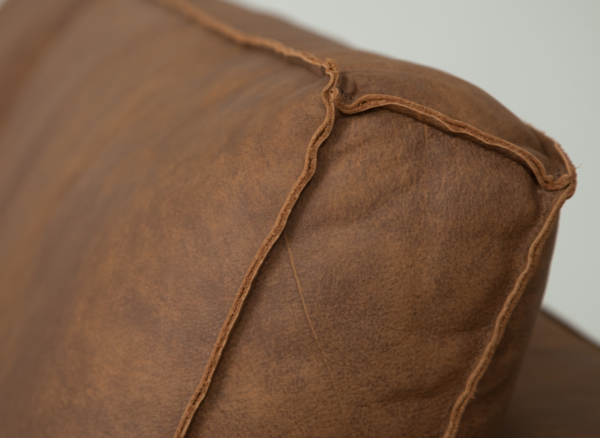 Delivered on time
Custom-made products in a short time
From the planning to delivery
As a 100 percent subsidiary of ADA Möbelwerke, SYMPHONIC can draw on decades of experience. Perfect craftsmanship and fine materials guarantee high quality workmanship, meeting high quality and design standards.

We want to supply our customers so that their guests want to return. The interplay of your ideas and our technical expertise creates individual furniture with personality. With our complete service package, we take care of your furnishings, from the planning to delivery. In the shortest of time, we implement your visions, produce individual tailor-made and special productions and also reupholster with your desired fabrics. Together, we create a cosy feel-good ambience for your guests.
Get advice now