The ONIVE dining group not only looks elegant and stylish, but it also features an innovation in the realm of dynamic and ergonomic seating. The backrest adapts flexibly to the body and every seated movement. The set, comprising a bench and chairs, can be positioned as a group - of course, the seating furniture also stands out when placed individually.
hight
89 / 96 cm
depth
49 cm
seat depth
46 cm
seat hight
51 cm
ONIVE
Dining group
collection 2023/24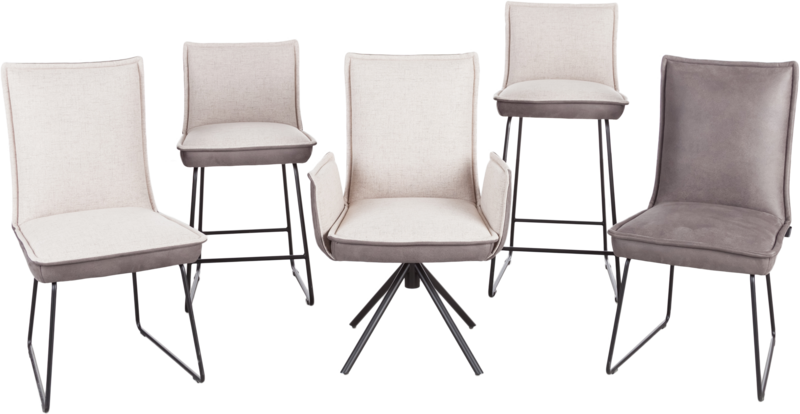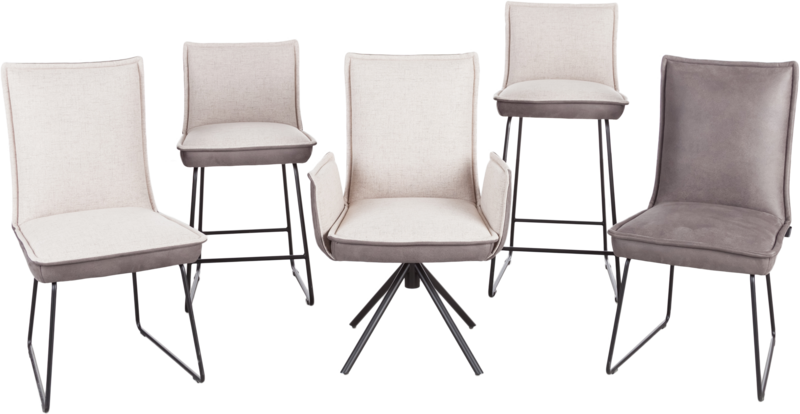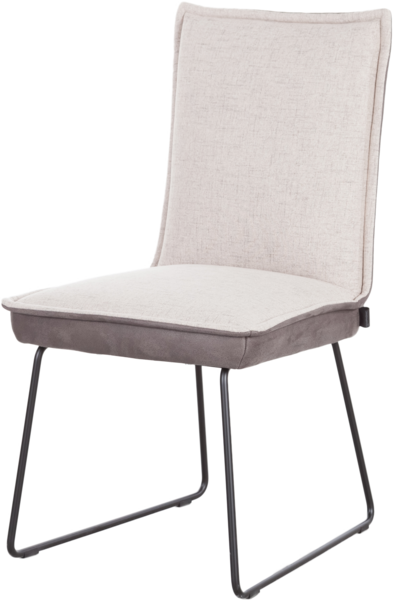 Dynamic sitting and feeling good
Convince your guests with outstanding food and top-notch service, and now also with an innovative seating experience. The ONIVE dining group not only looks elegant and stylish but also boasts a new feature in the area of dynamic, ergonomic seating.
Who isn't familiar with this? Sitting in a fixed position becomes uncomfortable after just a short time. In places where guests prefer to linger, such as during a multi-course dinner or a drink at the bar, this isn't ideal. But with ONIVE, even prolonged sitting becomes a comfortable delight. Flexible spring slats in the backrest adapt flexibly to the body and every sitting movement. Lean forward, lean back, stretch, or look over your shoulder – the backrest adjusts to every movement. Support for the vital lumbar region is also provided.
Experience the body in a new way
Your guests will be thrilled, and perhaps they'll even stay longer because of the enhanced seating comfort. The set, consisting of a bench and chair, can be positioned together in a group – and, of course, the seating pieces also make a great impression when placed separately. Various sizes and types are available, such as bar and counter chairs, benches with different seat widths, and chairs with or without armrests.
The minimalist design with smooth seat cushions and a standing seam complements the excellent internal system. The chairs feature a star base with a 360-degree swivel function, including a return spring, and the bench comes with trendy metal skids – available in black or titanium. Whether in a classic restaurant atmosphere, a cool bar, or as seating in your hotel and guest rooms, this dining group is designed for many areas in the hotel and restaurant industry.
The dining group is completed with a cover material of your choice. From microfiber to flat weave to leather – a broad range of robust and durable textiles offers space for personal design freedom.
It makes me happy to create something together that puts a smile on our customers' faces.
Gabriella Sipos
Communication Team Austria
Downloads
Register now and get full access to the entire 3D database, photos and data sheets.
Get access now