Elegant flair, striking contrasts, or a puristic approach – tastefully chosen seating can mold the ambiance to your vision. The ODENA chair stands out as an exceptionally stylish piece of furniture. Due to its captivating design, it seamlessly fits into any restaurant, bar, or café area, elevating the aesthetic.
ODENA
Chair
collection 2023/24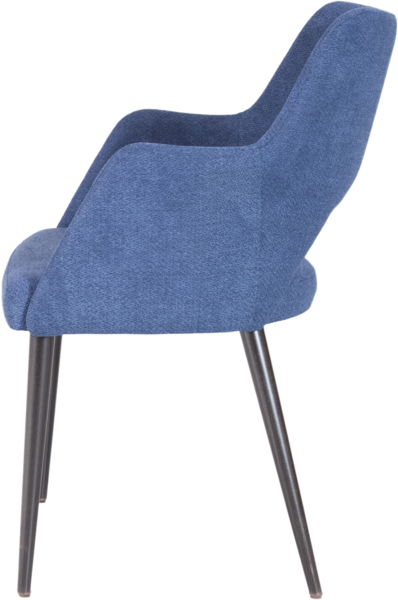 A harmonious blend of sharp edges and gentle curves gives the chair a compelling appearance. The design is accentuated by a semi-circular notch in the backrest, adding a distinct touch. Complementing this are the casual wooden legs, available in various stain tones, that not only complete the look but also provide robust stability.
You have the liberty to choose the chair's covering based on your interior design, dictating its final appearance. A broad range of fabric choices, including velour, microfiber, and textured fabrics, along with supple faux leather options, provide ample versatility.
Quality, service, price-performance ratio - as the first point of contact, I would be happy to convince you of our high-quality range on site and help you choose your new dream equipment.
Gerd Schindler
Sales Manager Germany
Downloads
Register now and get full access to the entire 3D database, photos and data sheets.
Get access now