Elegant flair, striking contrasts or simply puristic - with the placement of tasteful seating furniture within your property, you can create an ambience according to your ideas. The ODENA chair is a particularly stylish piece of furniture that, thanks to its attractive appearance, finds a place in any restaurant, bar or café area and aesthetically enhances the atmosphere.
ODENA
Chair
collection 2022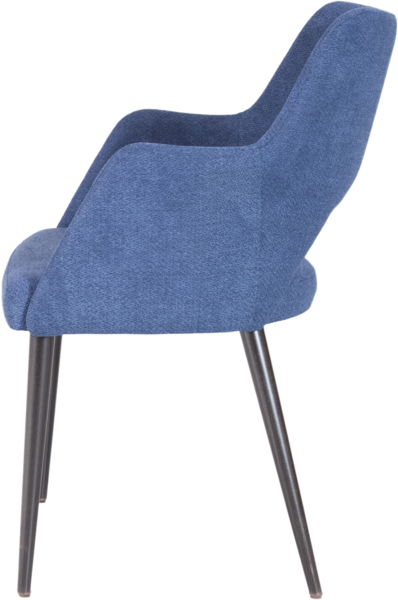 The combination of light edges and gentle curves in terms of shape creates a thoroughly impressive look. Of course, an exciting accent should not be missing, which is why the design was underlined with a semicircular notch in the backrest.
The matching casual wooden legs, which are available in different stain tones, ensure a harmonious whole - they also bring robust stability to the structure.
With a cover that you can choose individually depending on the interior design, you determine how the upholstered chair should finally look.
A large selection of fabrics such as velor, microfiber or textured fabrics as well as supple artificial leather variants offer plenty of scope.
Quality, service, price-performance ratio - as the first point of contact, I would be happy to convince you of our high-quality range on site and help you choose your new dream equipment.
Gerd Schindler
Sales Manager Germany
Discover uniqueness
Register now and get full access to the entire 3D database, photos and data sheets.
Get access now
Contact Us
We are looking forward to your inquiry.