The interior largely determines the atmosphere of your premises. Seating furniture in particular ensures comfort and a cozy flair. Guests who feel completely at home are happy to come back. The OTEGA restaurant chair is therefore the ideal choice when it comes to the balanced furnishing of your premises.
OTEGA
Chair
collection 2022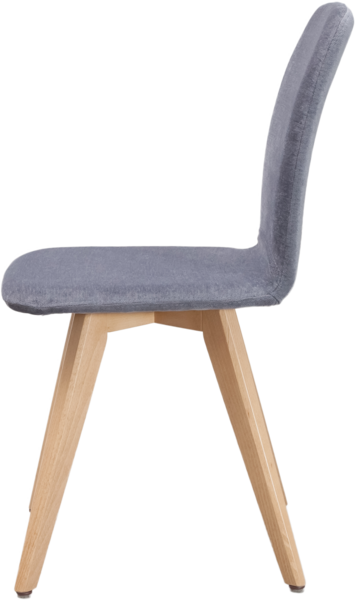 Die schlicht gehaltene Formensprache mit abgerundeten Kanten und x-förmigen Möbelbeinen sorgt dafür, dass der erste Eindruck stimmt. Die Polsterung aus Polyätherschaum sichert zudem kompromisslos guten Sitzgenuss. Stabilität ist das Um und Auf, gerade bei Polsterstühlen die in Restaurants, Cafés oder Barbereichen eingesetzt werden. Um den hohen Belastungen über viele Jahre standzuhalten, verfügt der Stuhl OTEGA über ein robustes Grundgestell aus massivem Buchenholz.
Auf Wunsch können Sie die Holzfarbe mit unterschiedlichen Beiztönen konfigurieren. Passend zum schönen Gestell kann ebenso der Bezugsstoff nach eigenem Ermessen ausgewählt werden.
Geschmeidiges Kunstleder, softe Mikrofaser oder samtiges Velours – wie auch immer Sie Ihre neuen Sitzmöbel stylen, ist ganz Ihnen überlassen.
There are places where you can clearly feel: I'm fine here. The reason for this is sometimes not immediately apparent, because the love that is often in the details, which was also implemented with the Symphonic company. It is the carefully chosen and the personal, it is small cordialities and special gestures that turn a good place into a wonderful place. Then the honest feeling arises: How nice that you are here, according to the motto arrive and feel good.
Peter & Karola Fasching | Dorfhotel Fasching
Owner
Discover uniqueness
Register now and get full access to the entire 3D database, photos and data sheets.
Get access now
Contact Us
We are looking forward to your inquiry.