The ambiance of your space is profoundly influenced by its interior, with seating playing a pivotal role in establishing comfort and warmth. A cozy setting can make guests feel right at home, encouraging them to return. Opt for the OTEGA restaurant chair when aiming for balanced and inviting decor in your establishment.
OTEGA
Chair
collection 2023/24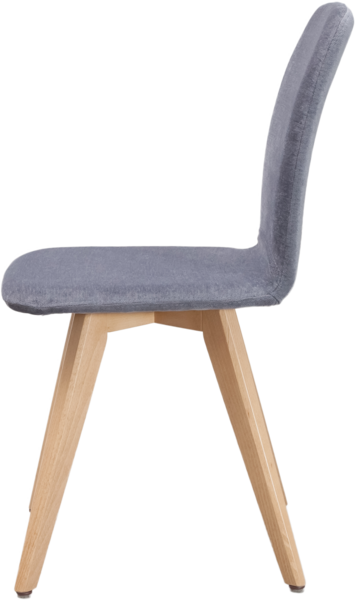 The chair's understated design, characterized by smooth, rounded edges and distinctive X-shaped legs, ensures a positive first impression. The polyether foam padding guarantees uncompromising seating pleasure. Stability is paramount, especially for upholstered chairs intended for use in restaurants, cafes, or bars. To withstand the rigors of regular use, the OTEGA chair boasts a robust base frame constructed from solid beech wood.
Tailor the chair to your taste: Choose from a variety of wood stain tones. Additionally, the upholstery can be customized according to your preference. Whether you're inclined towards sleek faux leather, soft microfiber, or velvety velour, the choice of styling your new seating is entirely yours.
There are places where you can clearly feel: I'm fine here. The reason for this is sometimes not immediately apparent, because the love that is often in the details, which was also implemented with the Symphonic company. It is the carefully chosen and the personal, it is small cordialities and special gestures that turn a good place into a wonderful place. Then the honest feeling arises: How nice that you are here, according to the motto arrive and feel good.
Peter & Karola Fasching | Dorfhotel Fasching
Owner
Downloads
Register now and get full access to the entire 3D database, photos and data sheets.
Get access now