With the OSENA restaurant chair you ensure a positive room climate in your hotel, restaurant or café areas. The combination of simple elegance and comfortable seating harmonizes with almost any furnishing style and blends timelessly into your room design. In order to meet the high demands in the contract sector, the stable base frame is made of solid beech wood, which is available in different stain shades and thus enables your very own design combinations.
OSENA
Upholstered chair
collection 2022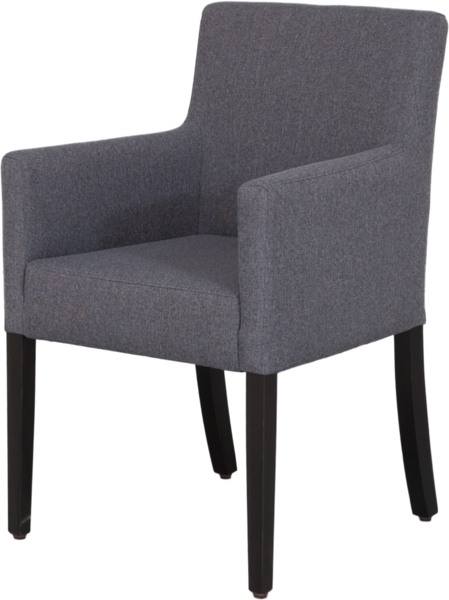 With four legs, a safe stand is guaranteed. The slightly backwards flared furniture feet also complete the stylishly understated look.
With the comfortable armrests for support and the soft polyether foam padding, relaxed seating comfort is also ensured.
Imitation leather, velor or particularly cuddly microfiber for the cover?
Choose your desired upholstery fabric and choose from a large selection of colors. This is how you create completely unique chairs for your property.
Symphonic has been our supplier of upholstered furniture, chairs and bed systems for years. We were won over by the good advice, an excellent price-performance ratio and, last but not least, the friendly sales. Our guests also notice the excellent quality and workmanship of the furniture and add value to every room. Always on-time delivery, almost unlimited customization options for the well-thought-out hotel furniture make the purchase decision easy. If we can buy something from Symphonic, we don't even ask for an alternative offer - that says it all!
Volker Thum | Bayerischer Wald
Managing Director
Discover uniqueness
Register now and get full access to the entire 3D database, photos and data sheets.
Get access now
Contact Us
We are looking forward to your inquiry.