Are you looking for a comfortable and compact living landscape that cosily complements your interior? LUMIRO is ideal for a variety of uses and is also a real spatial miracle. The charming piece of furniture offers your guests wide seating surfaces to relax – the space-saving seat depth also allows for variable placement. A large selection of design versions makes it possible for you to adapt the couch to individual spatial conditions.
LUMIRO
Corner sofa
collection 2022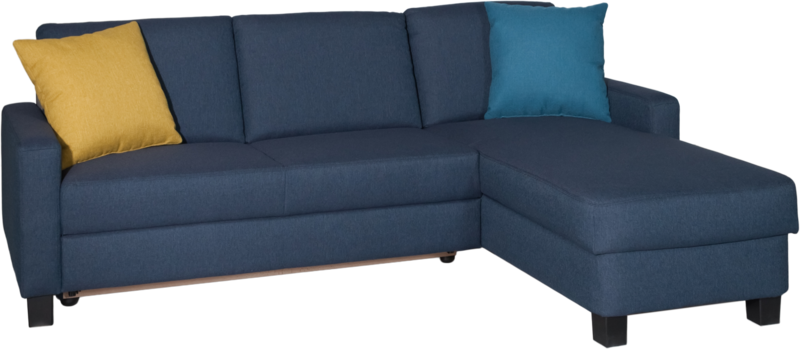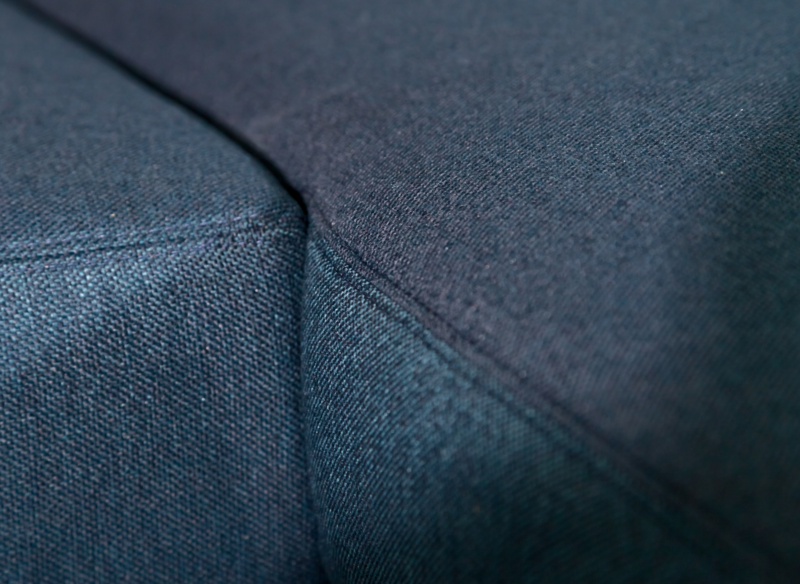 Planned as a practical corner sofa, you can fill out niches perfectly. With a chaise lounge or as a free-standing bench, you can also create a variety of seating group configurations. LUMIRO is convincing in any case with simple elegance and major comfort. Design the sofa as you wish with select cover fabrics in our furniture configurator and add functional details to it, such as optionally available headrests for ergonomic reading or relaxing. If desired, LUMIRO can also be equipped with an integrated sleep function and a bed frame.
A large selection of arm parts makes it possible to design the couch according to individual design ideas. Adjust the arm parts according to your ideas and choose between five different variants in different widths and heights. Whether it is a smooth look, with additional upholstery or slightly curved - depending on the seating you want, you can add the right element for your living area.
Equip your living area with functional details such as optional headrests for ergonomic reading or watching TV, a practical bed box as storage space or an integrated sleeping function. With just a few simple steps, the seat can be transformed into a generous lying area thanks to its comfortable function.
We have been working with Symphonic for many years and are very satisfied. The tailor-made products are represented in all of our stores and will also be found in future projects.
Michael Pfaller | Grand Hotel Ferdinand
Managing Director
Technical structure & material
1. Frame
Good padding must also be worn. A strong base made of stable hard and soft wood supplemented by wood materials such as chipboard form the solid basis of LUMIRO.
2. Spring base
Flexible and comfortable in many layers, the basic spring base is the basic requirement for constant seating comfort. Flexible when sitting down and yet stable in shape over many years, steel wave springs (NOSAG) have the necessary properties.
3. Backrest
The backrest is covered with elastic padded straps. Stretchy and supportive at the same time, they offer optimal conditions for gently leaning back.
4. Basic padding
Do you prefer softer polyether foam in the seat? Then choose the standard version. If this seating comfort is too soft for you, you can choose between firm cold foam or a flame-retardant basic upholstery.
5. Back padding
Polyether foam is ideal for the backrest. It gives in flexibly under pressure, then regains its shape and also offers a well-ventilated feel-good climate thanks to its open pores.
6. Fine padding
Elastic and comfortable, the upholstery fleece mat under the cover fabric ensures an exact adjustment to your silhouette. In addition, the padding skilfully levels out any unevenness.
7. Cover
Whether woolen fabric, flat fabric or textile leather: an unbelievable range of over 600 different covers in different types and colors makes it possible to give LUMIRO a unique appearance.
8. Armrest
There are five different armrests to choose from. Armrests of different widths and heights can be added to the living area as you wish and to match your individual configuration.
9. Feet
A simple design characterizes the image of the furniture feet. Available in aluminium, the 10 centimeter high legs skilfully stand out. Optionally, 3 or 3.5 cm high glider feet can be added to the living area.
Discover uniqueness
Register now and get full access to the entire 3D database, photos and data sheets.
Get access now
Contact Us
We are looking forward to your inquiry.