LAVARE is a trendy sofa with an urban character, which contributes to an atmospheric ambience within your space. The couch is available in many different designs: from a spacious corner sofa to the free-standing individual benches with two or three seats.
LAVARE
couch
collection 2022
Combine and configure the models as you wish, creating an ambience for your guests that invites them to relax in superb comfort.
The living landscape stands for individuality and modern design. Exterior seams also add a touch of industrial style. The loose back cushions also create a particularly casual look.
With individually selected details, the living landscape contributes to your personal design signature. Different cover materials in many different colours are available to adapt the sofa precisely to your room concept. Chrome feet with ground clearance that are also available in different versions complete the look with a high quality touch.
LAVARE impresses with its diverse designs, elements and dimensions: whether it is a spacious corner couch, free-standing single benches with two or three seats to a cozy chaise longue, matching armchairs or stools - the sofa can be configured according to your own wishes and various sofa parts can also be combined with one another. This makes it easy to create a versatile seating group that becomes a comfortable oasis of well-being in every room.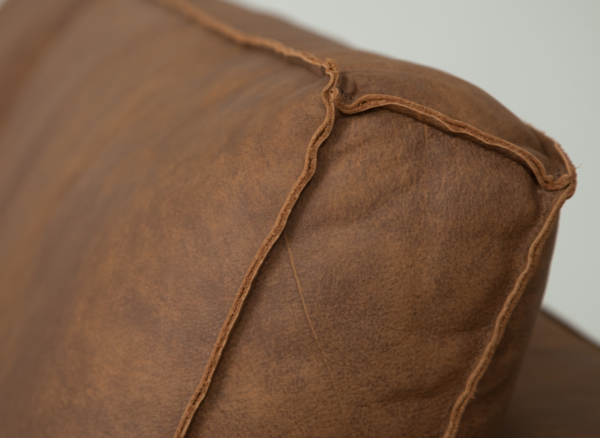 Quality, service, price-performance ratio - as the first point of contact, I would be happy to convince you of our high-quality range on site and help you choose your new dream equipment.
Gerd Schindler
Sales Manager Germany
Technical structure & material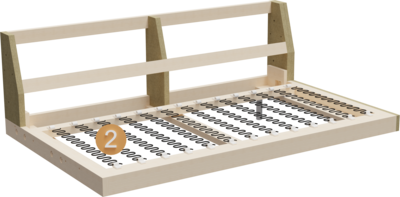 1. Frame
So that you can enjoy your sofa for a long time, a supporting base is a prerequisite. To ensure longevity, a dimensionally stable wooden frame was developed from a combination of hardwood, softwood and chipboard.
2. Seat structure
As is typical for most of our seating furniture, LAVARE steel wave or NOSAG springs were also used as the basic elasticity, which cushions stably and remains dimensionally stable over the years. When pressure is applied, the springs give way slightly without you sinking in too much.
3. Backrest
Upholstery straps represent the lowest part of the backrest upholstery. The stretchable upholstery straps are stretched over the wooden frame. They give way elastically when you lean on them and at the same time ensure a comfortable posture for your back.
4. Basic padding
Polyether foam is used again and again in seat construction - as here in the seat upholstery. Comfortable, with good ventilation and retaining its shape, this foam is the ideal choice for many years to come. Optionally, we upholster LAVARE with cold foam with a fixed degree of hardness or a flame-retardant basic upholstery.
5. Back padding
Polyether foam is ideal for the backrest. It is elastic when leaning back and gives your back comfortable support at the same time. Breathable, the foam supports a comfortable seating climate.
6. Fine padding
Not only impressive because of the look, but also because of the seating comfort: The soft upholstered fleece mat directly under the cover refines the sitting pleasure
7. Cover
You can create a personal look from cuddly furniture covers to match your interior. Due to the large selection, starting with soft woven fabrics and flat fabrics to high-quality artificial leather in a wide variety of colors, there are no limits to creativity.
8. Feet
The normal height of the furniture legs is 16 centimetres. Filigree feet made of shiny chrome can be found on the living area. For the matching stool of the series you can also choose between different chrome frame variants.
Downloads
Register now and get full access to the entire 3D database, photos and data sheets.
Get access now
Contact Us
We are looking forward to your inquiry.