LAVARE is a chic sofa with a metropolitan flair, perfectly crafted to enhance the ambiance of your establishment. The sofa's versatility is evident in its array of designs, ranging from an expansive corner setting to standalone two or three-seater benches.
LAVARE
couch
collection 2023/24
Mix and match models to curate an atmosphere that beckons guests to recline in utmost luxury. LAVARE epitomizes modern design with its unique characteristics. The external stitching lends a hint of industrial elegance, while the detachable back cushions exude a relaxed vibe.
Each detail on the LAVARE sofa can be tailored to reflect your design ethos. Choose from an array of upholstery materials and colors to seamlessly integrate the sofa into your decor. The chrome feet, available in varied styles and featuring elevation for easy cleaning, further amplify the sofa's luxe appeal.
LAVARE's hallmark is its adaptability in design, elements, and dimensions. Be it a lavish corner setting, individual benches for two or three, a snug chaise lounge, complementary armchairs, or stools, the LAVARE range can be customized and pieced together to your liking. This flexibility paves the way for a multifaceted seating arrangement, ensuring every space transforms into a cozy haven of relaxation.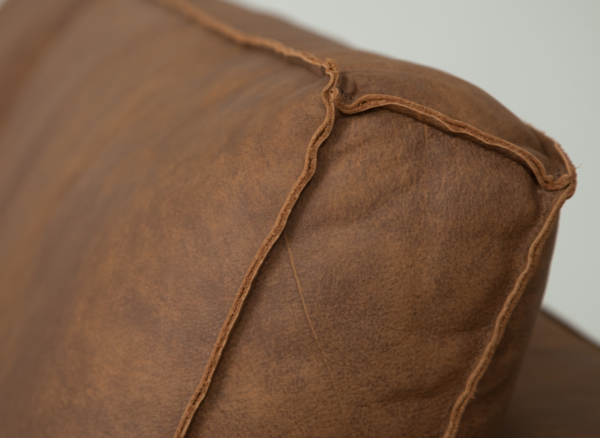 Quality, service, price-performance ratio - as the first point of contact, I would be happy to convince you of our high-quality range on site and help you choose your new dream equipment.
Gerd Schindler
Sales Manager Germany
Technical structure & material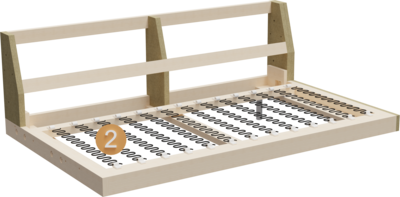 1. Frame
So that you can enjoy your sofa for a long time, a supporting base is a prerequisite. To ensure longevity, a dimensionally stable wooden frame was developed from a combination of hardwood, softwood and chipboard.
2. Seat structure
As is typical for most of our seating furniture, LAVARE steel wave or NOSAG springs were also used as the basic elasticity, which cushions stably and remains dimensionally stable over the years. When pressure is applied, the springs give way slightly without you sinking in too much.
3. Backrest
Upholstery straps represent the lowest part of the backrest upholstery. The stretchable upholstery straps are stretched over the wooden frame. They give way elastically when you lean on them and at the same time ensure a comfortable posture for your back.
4. Basic padding
Polyether foam is used again and again in seat construction - as here in the seat upholstery. Comfortable, with good ventilation and retaining its shape, this foam is the ideal choice for many years to come. Optionally, we upholster LAVARE with cold foam with a fixed degree of hardness or a flame-retardant basic upholstery.
5. Back padding
Polyether foam is ideal for the backrest. It is elastic when leaning back and gives your back comfortable support at the same time. Breathable, the foam supports a comfortable seating climate.
6. Fine padding
Not only impressive because of the look, but also because of the seating comfort: The soft upholstered fleece mat directly under the cover refines the sitting pleasure
7. Cover
You can create a personal look from cuddly furniture covers to match your interior. Due to the large selection, starting with soft woven fabrics and flat fabrics to high-quality artificial leather in a wide variety of colors, there are no limits to creativity.
8. Feet
The normal height of the furniture legs is 16 centimetres. Filigree feet made of shiny chrome can be found on the living area. For the matching stool of the series you can also choose between different chrome frame variants.
Downloads
Register now and get full access to the entire 3D database, photos and data sheets.
Get access now