Furniture for your creative work zone: right in the middle and yet secluded
Working styles of tomorrow are increasingly based on creative working together. Trends show: Communication is the focus.
contact us now
A modern office offers flexible structures and places for informal meetings and joint discussions. Our office and creative furniture creates space for productive communication as well as for concentrated individual work. With stylish seating furniture and acoustically effective furnishing solutions, we combine functionality with an attractive design and at the same time offer the comfort of a living room. From innovative seating and communication landscapes to comfortable benches and chairs - we offer a wealth of options for every ambience.
Is there more motivation than success? It is my goal to be successful together with our customers!
Thomas Trattner
Sales Austria
Communication areas rethought
Finding ideas, living out creativity and making far-reaching plans is best done where comfort and functionality are in harmony. Inspiring settings for seminars, retreats and conferences in the hotel or creative work zones in the office: they enable uncomplicated meetings, are an island for encounters and offer space for quiet conversations and creative exchange of ideas. Closed or open room-in-room solutions, freely placeable lounge furniture or a variety of stool combinations - our creative furniture is real all-rounders and creates a flexible framework thanks to its universal application possibilities.
Individual seating furniture for modern working environments
Hardly any other pieces of furniture offer as many options as our office and creative furniture. Whether as a seating landscape or individual furniture, two- or multi-seater, with or without armrests, high or low backrests, in a classic shape or a modern look - there are hardly any limits to your individual design ideas. Supplemented by the colorful variety of our color and fabric selection, SYMPHONIC furniture can be perfectly customized and adapted exactly to the dimensions and style of your premises.
Office and seminar furnishings should not only look good, but also meet the highest standards of comfort and ergonomics. With high-quality materials and finely tuned concepts, we manufacture tailor-made seating that impresses with maximum quality and pleasant comfort.
Delivered on time
Custom-made products in a short time
From the planning to delivery
As a 100 percent subsidiary of ADA Möbelwerke, SYMPHONIC can draw on decades of experience. Perfect craftsmanship and fine materials guarantee high quality workmanship, meeting high quality and design standards.

We want to supply our customers so that their guests want to return. The interplay of your ideas and our technical expertise creates individual furniture with personality. With our complete service package, we take care of your furnishings, from the planning to delivery. In the shortest of time, we implement your visions, produce individual tailor-made and special productions and also reupholster with your desired fabrics. Together, we create a cosy feel-good ambience for your guests.
Get advice now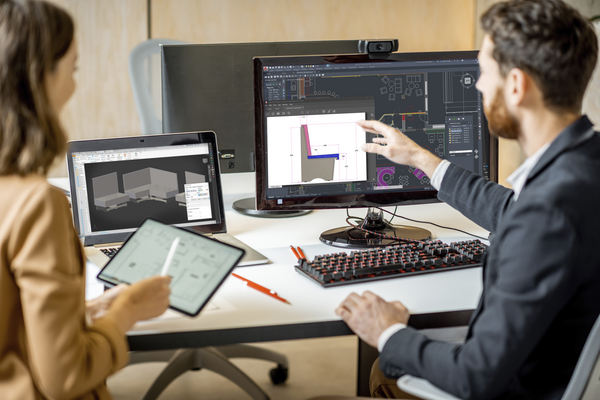 References
Loftstyle Hotel Hannover
You've found just the partner you're looking for with us if you're not satisfied with standard products. We enjoy implementing our customers' ideas with tailor-made solutions. For example , we set up unique hotel rooms with comfortable beds and first-class eating for the LOFTSTYLE Hotel in Hanover to excite guests with a perfect environment for their time-out from everyday life. The LOFSTYLE Hotel Hannover impresses with its design and function, which is also harmoniously reflected in the pieces of furniture used.