Let your guest rooms shine in your own style. The PREMO headboard gives you the freedom to steer the design of almost any bed in the direction you want. With carefully selected details, the headboard also becomes an additional decorative element in your room.
depth
10 cm
height
90/120 cm
broad
80 cm - 220 cm
PREMO
Head board
collection 2022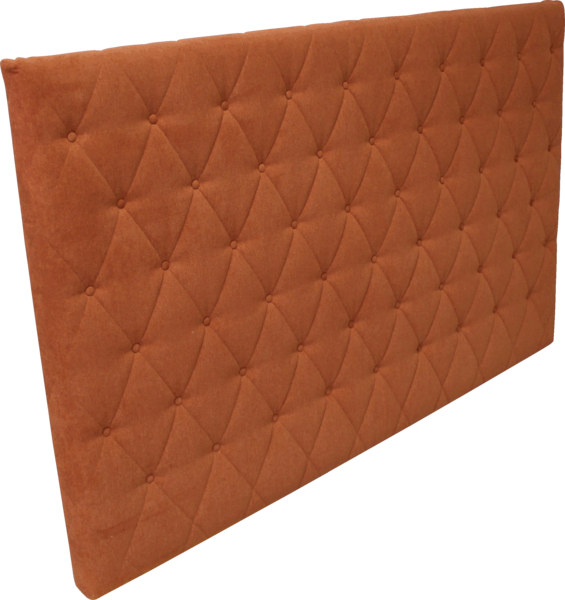 The classic rectangular headboard is available in six different looks. If you like it simple and reserved, the smooth version is the right choice. The other variants are provided with stylish details such as vertical, checked or diamond seams as well as elaborate button stitching. Combined with the matching textile leather or fabric cover in the color and feel of your choice, this results in extraordinary creations.
Free choice of placement: the PREMO headboard can be mounted directly on the bed or on the wall. The models are each available in heights of 90 cm and 120 cm and in several different widths.
We are always happy when guests ask where a special piece of furniture comes from. We like to refer to Symphonic.
Jakob Edinger | Hotel Kranzbach
Owner
Technical structure & material
1. Frame
The base frame consists of different wood materials. A mixture of high-quality softwood, chipboard and hardboard ensures the necessary strength and stability of the headboard.
2. Basic padding
The base wood panel is covered with polyether foam. This type of foam belongs to the PUR foams and is characterized by a so-called honeycomb structure. The material provides a soft base and is characterized by its air permeability.
3. Fine padding
The soft upholstery fleece mat directly under the cover fabric refines the comfort. The non-woven fabric also serves to protect the furniture cover from possible abrasion from the underlying polyether foam.
4. Cover
From trendy fresh to timelessly neutral? The large range of fabric and textile leather covers in different colours, haptics and patterns gives you personal design freedom.
Downloads
Register now and get full access to the entire 3D database, photos and data sheets.
Get access now
Contact Us
We are looking forward to your inquiry.