When an eventful day draws to a close, there is probably nothing nicer than falling into a comfortable bed. A soft headboard is the perfect complement to any bed frame and offers your guests the opportunity to rest their heads and backs gently.
depth
7 cm
height
95/125 cm
broad
90 cm - 230 cm
PRADO
Head board
collection 2022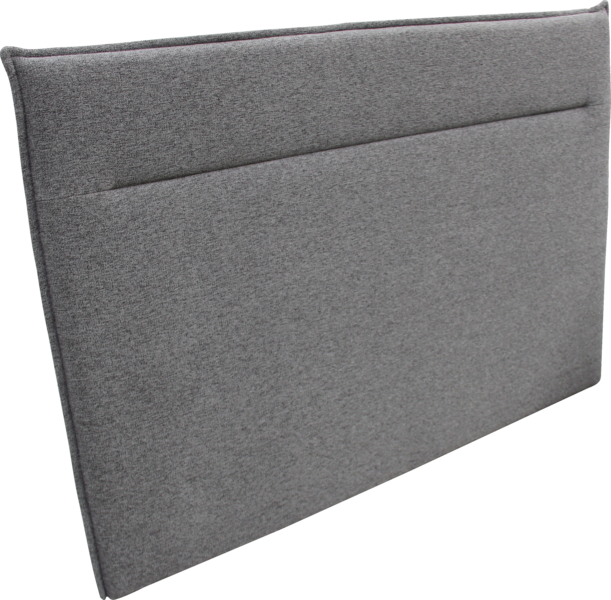 PRADO is a variable headboard with a modern look with all-round quilting seams and a vertical indentation that serves as an attractive eye-catcher. With a suitably selected upholstery fabric, a harmonious combination is created that enhances your hotel room.
The headboard is available in several sizes and can therefore be adapted to different bed widths. It is also available in heights of 95 centimeters and 125 centimetres. The thickness of about 7 centimeters promises secure stability. Depending on how the room is furnished, you can decide whether to attach the headboard to the bed or to the wall. The casual upholstery all around is also particularly noteworthy. Since the cover runs around the entire headboard, the bed can also be set up free-standing if necessary.
Extraordinary concept meets exceptionally great furniture ...

Sarah Stoiser | Air Base One
Management
Technical structure & material
1. Frame
Various wooden materials are combined for the base. The flat base frame is made of softwood combined with chipboard, which ensures solid stability and durability.
2. Basic padding
Elastic, supportive, comfortable, breathable and soft at the same time. How to imagine perfect leaning. The polyether foam that encases the wooden base fulfills all of these quality features.
3. Fine padding
Comfort starts right under the cover. Equipped with a soft padded fleece mat, it envelops the foam for perfect fine tuning. The wave formation is a typical sign of the particularly casual and soft upholstery.
4. Cover
With the selection of the upholstery fabric, you can steer the style of your hotel bed in different directions. Trendy and modern, timeless and classic, calm and grounded: the possibilities are almost inexhaustible, just like our extensive range of different fabrics and textile leather.
Downloads
Register now and get full access to the entire 3D database, photos and data sheets.
Get access now
Contact Us
We are looking forward to your inquiry.