Are you in pursuit of crafting a serene haven of tranquility and relaxation for your guests? The INTERA chaise lounge fits the bill exquisitely. With its contemporary aesthetics, this relaxation lounger radiates a refined, understated elegance, offering an idyllic spot for guests to recline and momentarily detach from the daily grind.
INTERA
chaise longue
collection 2023/24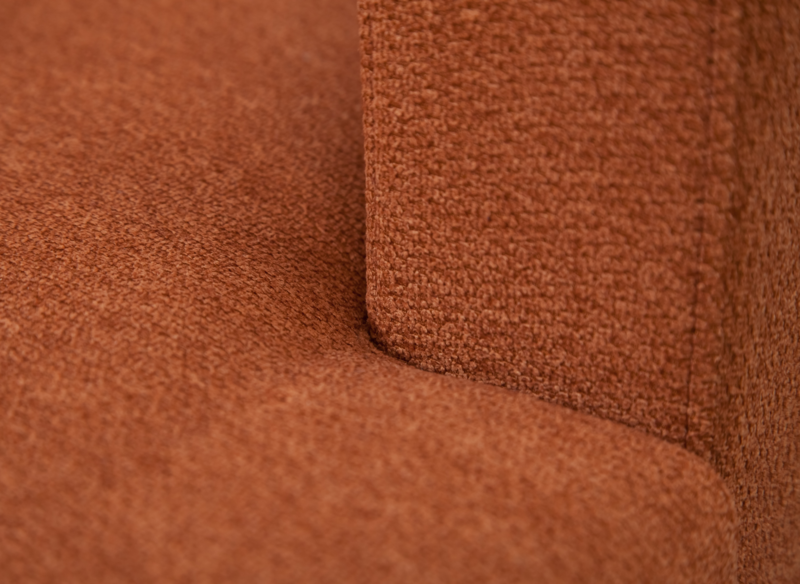 Its uncluttered geometric form, accentuated by the uniform seating surface, exudes an aura of sophistication, granting you the liberty to integrate it effortlessly within your establishment. The design's subtle nuances, be it the delicate legs or your choice of fabric or leather finish, pave the way for you to imbue the lounger with your distinct flair.
Beyond its visual appeal, the INTERA lounge promises unparalleled comfort, attributed to its sturdy seating structure. Supple polyether foam transforms it into an inviting lounge piece, ideally suited for drawing rooms or bars. When paired with premium cold foam, it provides an optimal seating experience, making it a fitting addition to dining spaces or hotel lobbies.
The chic INTERA wellness lounger distinguishes itself with its crisp lines and inviting demeanor. Its seamless reclining surface encapsulates a blend of modernity and timelessness. Whether you envision it as a solo or a coupled lounger, with unilateral or bilateral armrests, the final appearance of your relaxation piece rests in your hands. With its cushioned backrest and laid-back back cushion, the INTERA leaves no stone unturned in melding aesthetics with comfort.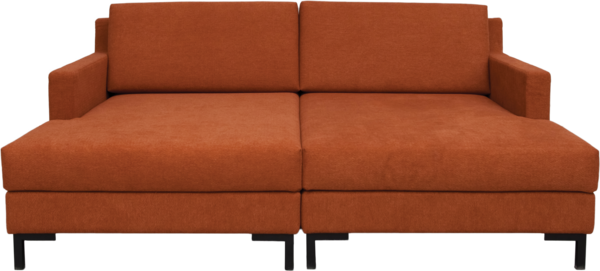 We have been working with Symphonic for many years and are very satisfied. The tailor-made products are represented in all of our stores and will also be found in future projects.
Michael Pfaller | Grand Hotel Ferdinand
Managing Director
Technical structure & material
1. Frame
The base consists of different wood materials. Flat elements are made of chipboard, which consists of glued wood chips. Solid wood of hardwood and softwood is used for load-bearing parts.
2. Basic padding
Bevorzugen Sie im Sitz weicheren Polyätherschaum? Dann wählen Sie die standardmäßige Ausführung. Ist Ihnen der Sitzkomfort zu weich, kann wahlweise auch zu mittelfestem Kaltschaum oder einer flammhemmenden Grundpolsterung gegriffen werden.
3. Backrest
Soft polyether foam is ideal for the backrest. It yields flexibly under pressure, regains its shape when the pressure is relieved and, thanks to the open pores, offers a well-ventilated climate for sitting and lying down.
4. Fine padding
Elastic and cozily soft, the padded fleece mat made of polyester under the cover ensures that it adapts precisely to your silhouette. A slight wave formation is a product-typical property of the casual upholstery.
5. Cover
Whether woolen fabric, flat weave or textile leather: an unbelievable range of over 600 covers in different colors and types makes it possible to give your chaise longue a unique appearance.
6. Feet
With 9 different matching furniture feet, INTERA allows a wide range of design options in terms of appearance. With a height of 13 centimetres, the feet perfectly match the airy design. Choose from wood, chrome, black or stainless steel look legs.
Downloads
Register now and get full access to the entire 3D database, photos and data sheets.
Get access now