Super practical and decorative at the same time - the VEDA round stool is ideal for adding a variable piece of furniture to your premises. Add a likeable seating option to productivity and office areas. Because VEDA is perfect for spontaneous meetings or for storing documents. With the pouf, you can also put your feet up now and again. Several stools together can create comfortable islands of relaxation that also casually enhance waiting areas.
VEDA
round stool
collection 2022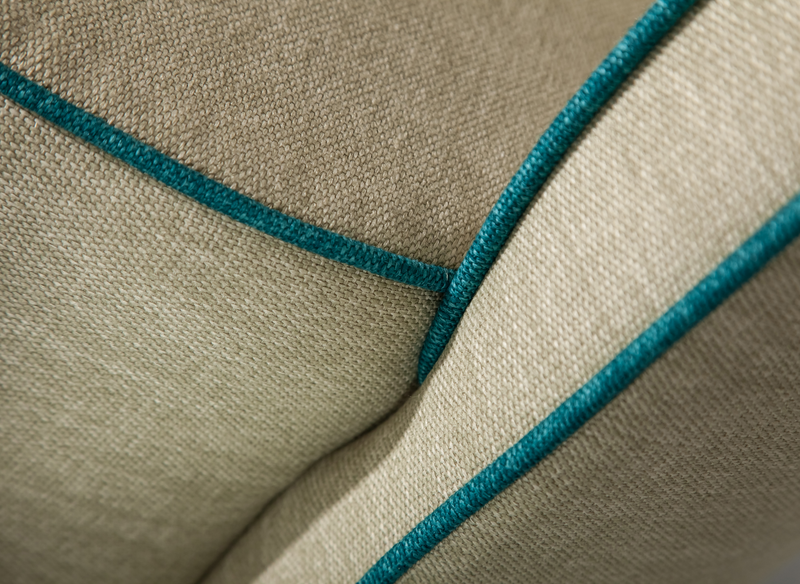 You're not only flexible in its placement, but you also have individual selection options when designing the stool.
The stools are available in a variety of colours and sizes. In addition, you can optionally add a cosy backrest to them.
Different cover materials from fabric to artificial leather also invite you to make creative combinations. So you'll make a comfortable seating group or a statement piece of furniture reflecting your personal style in no time.
As an everyday all-rounder, simple stools are still very popular. Veda is versatile and can be integrated with its simple appearance in a rounded shape as a seat in any room.
Configure the circular pouf in different sizes and with two available, floor-level and almost invisible glide feet. For ergonomic sitting, you can also design Veda with a shaped backrest with arm room.
Competence through many years of professional experience is a link between the company and customers. I am happy to take care of your concerns and look forward to helping you.
Rosemarie Wilhelm
Communication Team Austria
Technical structure & material
1. Frame
As comfortable as VEDA is, a stable base is a prerequisite. The hardwood construction in combination with plywood panels, which represent a robust wood material made of at least 3 veneers glued together, ensures stability and durability.
2. Seat padding
Polyether foam padding is used in the seat. Take a seat and you will immediately notice the flexible adjustment of the foam. It keeps its shape for years and, thanks to its structure, also ensures a well-ventilated seating climate.
3. Backrest
The polyether foam padding built into the backrest is comfortable for the back. The foam convinced us that it was elastic and retained its shape even after years of use.
4. Fine padding
Installed underneath the cover, they are surrounded by the fluffy, soft fleece mat. Particularly comfortable, as the fleece adapts to the shape of the body and at the same time protects the cover fabric from possible abrasions from the foam.
5. Cover
Suitable for your interior or as a colored accent in the room - the generous range of upholstery fabrics makes an individual selection child's play. Choose from over 600 different colours, textures and patterns.
6. Feet
VEDA stands on its feet, even if you don't necessarily see them. Decide on the normal height of 3 centimeters or the comfort height of 6 centimeters. The black glider feet are made of plastic and are suitable for any floor covering.
Downloads
Register now and get full access to the entire 3D database, photos and data sheets.
Get access now
Contact Us
We are looking forward to your inquiry.