With the ALL IN club sofa, you get a well thought-out piece of furniture that will make a good impression in your room for a long time. Compact furniture dimensions and the cozy appearance of the seating have been brought into perfect harmony here to tastefully decorate your guest areas.
ALL IN
Club furniture
collection 2022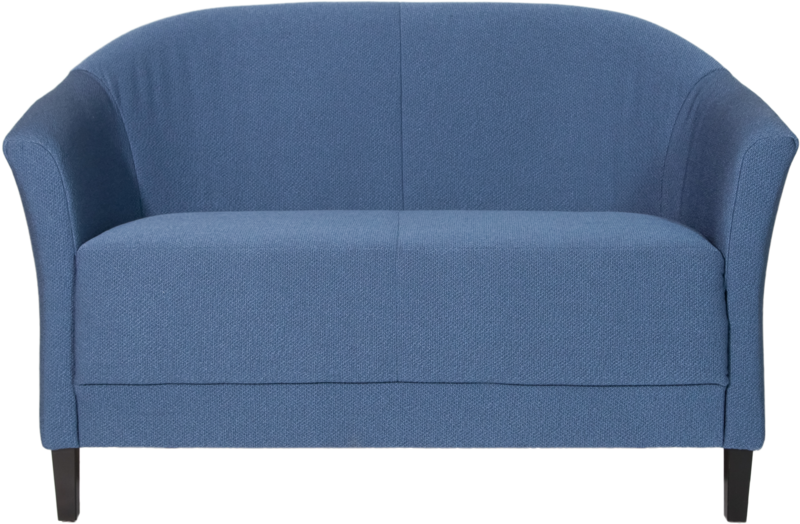 Targeted understatement in focus: the restrained combination of rounded lines and simple forms creates a harmonious relationship with almost any furnishing style. It is also practical that the ALL IN club furniture is available as a sofa or as a comfortable armchair, depending on the space available.
The combination of two-seater club sofa and club armchair also creates a seating area with a high feel-good factor.
Another feature of the upholstered furniture is the high-quality seat construction. The belt suspension, in combination with soft foam, ensures a comfortable feeling.
The additional range of variations in the optics is the icing on the cake. Combine cover materials in high-contrast or subtle colors with matching foot models. The 13 centimeter high legs give the ALL IN club furniture an airy appearance - they are available in aluminium, chrome or a combination of wood and metal.
Technical structure & material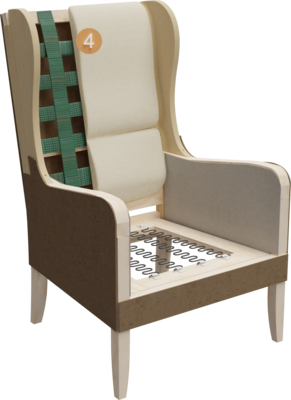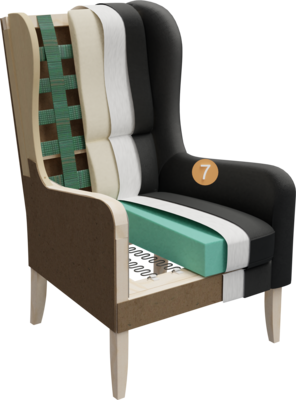 1. Frame
A supporting base is a prerequisite so that you can enjoy your lobby and club furniture for a long time. To ensure longevity, a dimensionally stable wooden frame made of hardwood was developed. The heavier and stronger wood guarantees robustness and durability.
2. Seat structure
Steel wave springs, so-called nosag springs, are used for the seat suspension. These ensure optimal cushioning by yielding under pressure where it is needed and otherwise maintaining their stable shape for years.
3. Backrest
Elastic and cushioning: The upholstery straps in the backrest are the basic cushioning, the polyether foam and the fine upholstery with the soft upholstery fleece mat on top maximize the comfort.
4. Back padding
High-quality polyether foam is ideal for processing in the backrest: It retains its shape and is elastic, comfortably cushioning your back. At the same time, the open pore structure ensures good ventilation.
5. Basic padding
The core padding of the seat is high-quality cold foam with a fixed degree of hardness. High-quality cold foam is the ideal material because it distributes pressure evenly over the surface and is just as breathable thanks to its fine pores. Optionally, we manufacture BORA with a flame-retardant basic upholstery.
6. Fine padding
To make sitting as comfortable as possible for you, a soft upholstered fleece mat was quilted directly under the cover. Relax or lounge comfortably - this guarantees fine adjustment to your body.
7. Cover
From trendy colors to timelessly neutral? The large range of fabric and textile leather covers in different haptics and patterns gives creative minds personal design freedom.
Discover uniqueness
Register now and get full access to the entire 3D database, photos and data sheets.
Get access now
Contact Us
We are looking forward to your inquiry.