OLORE is an upholstered chair according to your taste! Thanks to the incredible variety of designs, you can configure the upholstered chair exactly according to your ideas. No matter what style you think of for furnishing your property - OLORE has the right variants ready and fits stylishly into your interior.
OLORE
Upholstered chair
collection 2022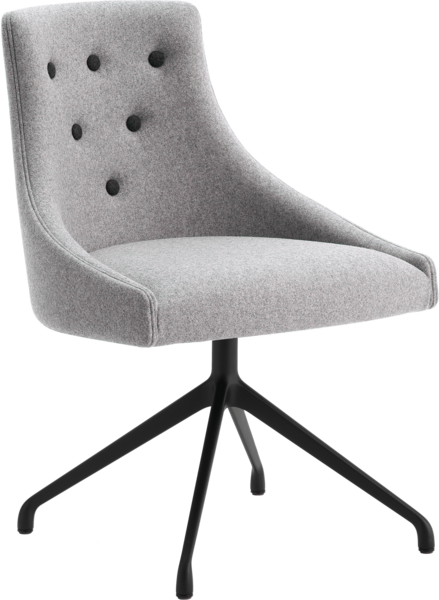 Make your personal choice regarding the look and create a unique chair according to your ideas.
The OLORE upholstered chair impresses with its modern and reserved basic shape, which you can supplement with a low or higher backrest and with or without armrests.
In addition, the chair comes in three different seat heights and can therefore be used in a variety of ways: for example as a beautiful element for cozy corners, as a restaurant chair or in a slightly higher version as a comfortable bar stool.
With different seat depths available, you can make further adjustments in terms of comfort. Whichever variant you choose, the robust substructure ensures solid stability, which is particularly important for pieces of furniture in the catering trade.
Expand the upholstered chair with aesthetic accents such as trendy button stitching or elegant square quilting, or deliberately keep the design simple without any seams.
Covers in the desired material and in the color of your choice underline the respective design. A variety of foot models, which are available in natural beech, oak or black, form a perfect conclusion.
It makes me happy to create something together that puts a smile on our customers' faces.
Gabriella Sipos
Communication Team Austria
Discover uniqueness
Register now and get full access to the entire 3D database, photos and data sheets.
Get access now
Contact Us
We are looking forward to your inquiry.